Today, we're pleased to announce a game-changing integration between our Wordsmith natural language generation API and Tableau's web dashboards. This release brings our automated, written explanations side-by-side with Tableau's beautiful data visualizations in real time.
Companies depend on Tableau's visualizations to understand their business, but it can be hard to quickly understand what is going on within the data. Some charts have too much data, so you can't easily separate the signal from the noise. Others require viewing many charts together to understand a trend.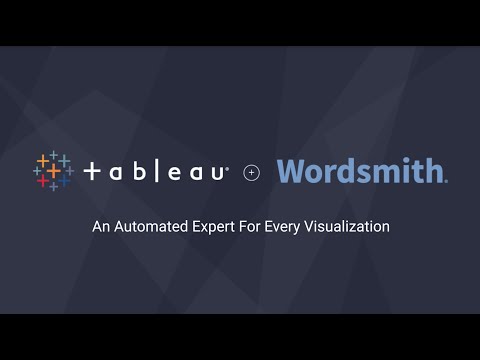 "The natural language capabilities of Wordsmith will be a fantastic addition to our dashboards," said David Boyle, Executive Vice President Insight at BBC Worldwide. "It will allow us to get more people using data to make more decisions by cutting to the chase and telling people what they need to know, rather than relying on them to work it out by interpreting charts."
Companies like BBC Worldwide often rely on data experts to write report summaries. These employees' expertise could be better utilized performing high-value analysis. Companies that don't have experts available to write this commentary, or enough time to write it, leave employees and executives wasting time interpreting dashboards.